Camp Sojourner 2022 Info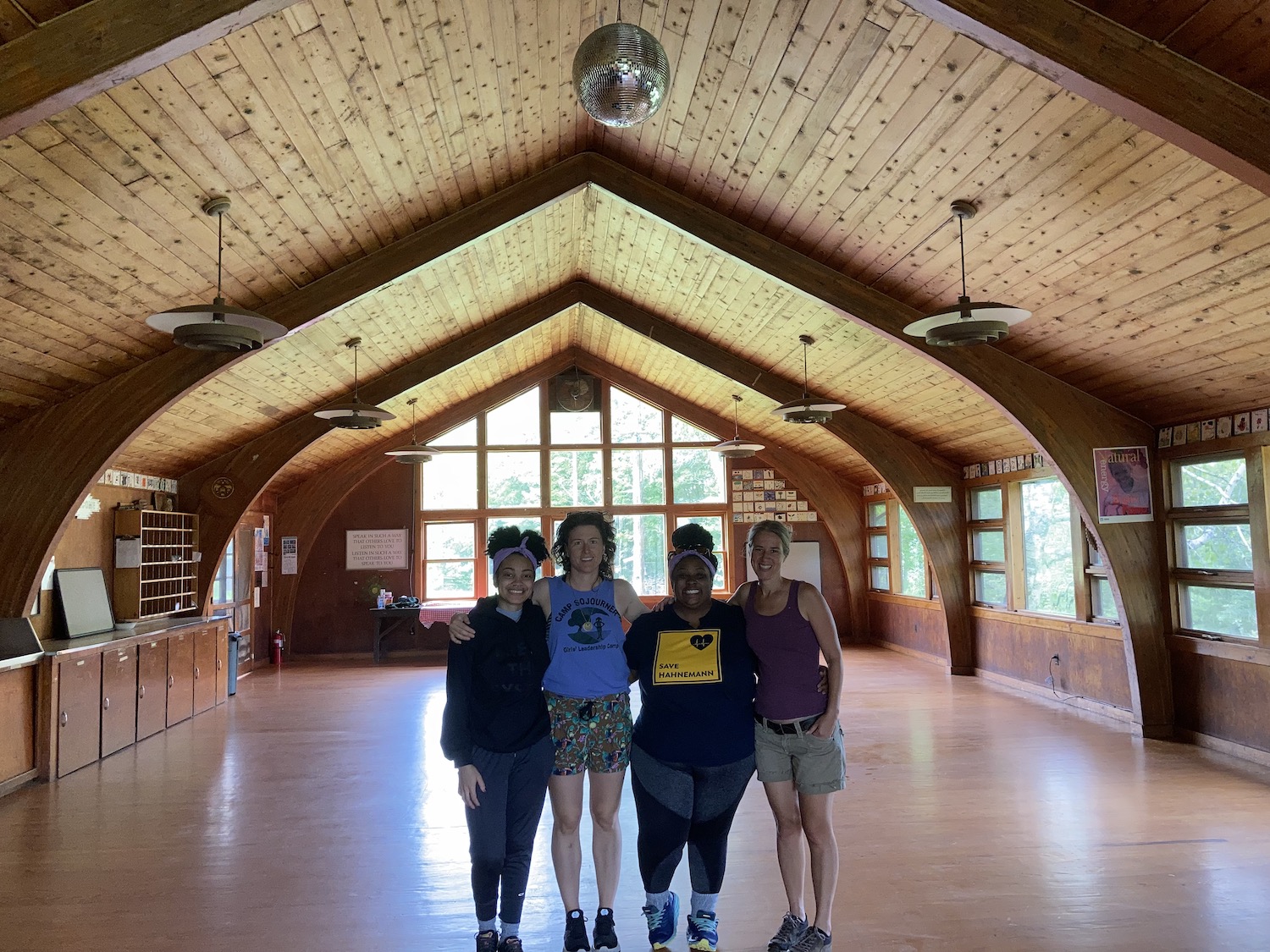 We are very excited to be going back to overnight camp in 2022!
Dates for campers: Mon Aug 1 (drop off 7:30am) to Sat Aug 6 (pick up 6:00pm)
Location: Our new site in the Catskill mountains in Windham, NY. Camper bus will bring campers to and from West Philly bus site.
Activities will include: boating, swimming, hiking, leadership programs, creative arts (dance, drumming, theater, arts & crafts, creative writing) and more.
Accommodations: Campers will sleep in small rustic cabins, with up to 10 other campers and 2 staff members. (Most cabin groups will be smaller this year, 6-8 campers, with 50 total youth at camp.) Meals are served family style in large dining room, with daily snacks provided. Families are asked to let camp staff know of any dietary restrictions on health form by mid-May so that we can make sure to plan meals accordingly.
Cost: Camp tuition is set on a sliding scale, based on family size and income. We fundraise all year so that families can pay the amount that is affordable to them, with some families paying more to help offset costs for other families.  We never want finances to be a hindrance for any camper coming to camp. Our registration process gives clear instructions for how to set tuition rate and request campership if needed.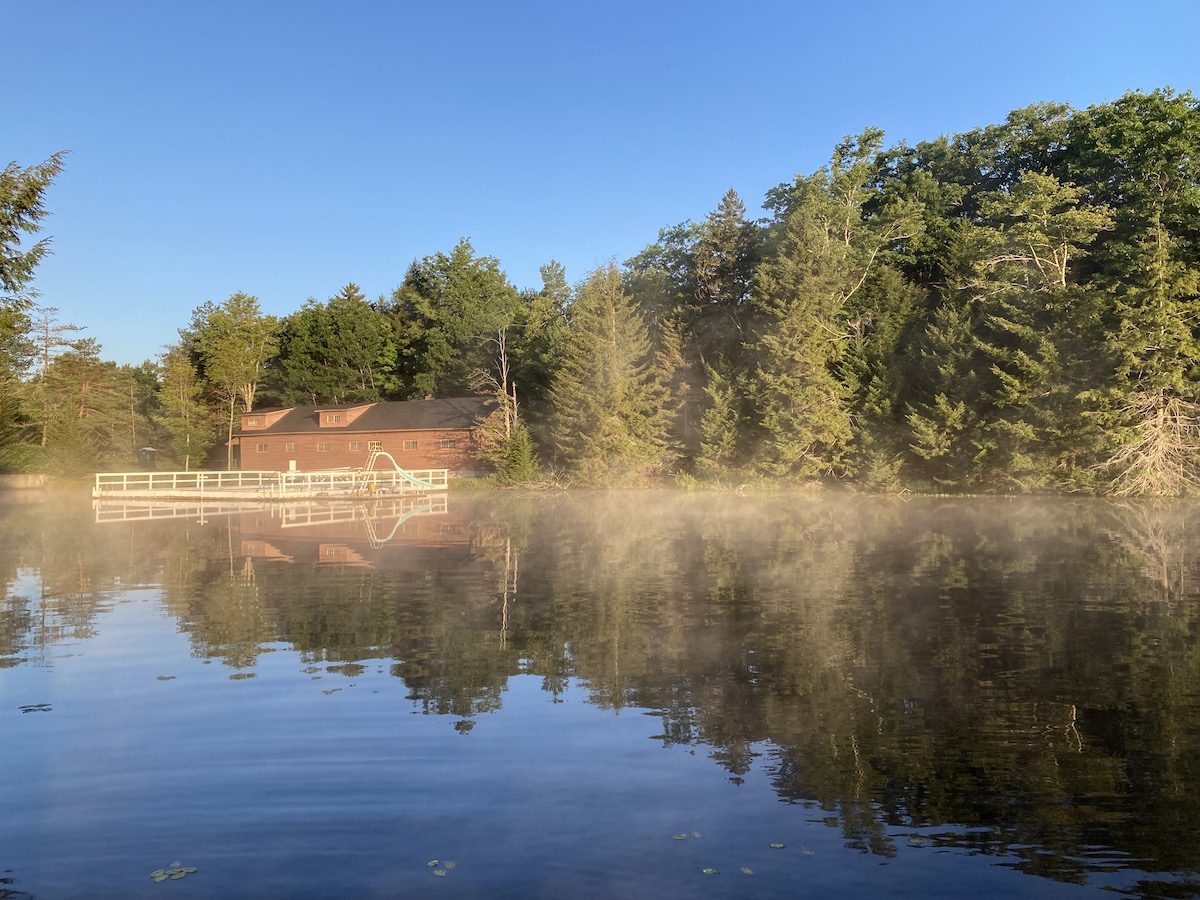 Sample Day at Camp
7:15 am Wake-up, cabin clean-up
8:05 am Morning gathering
8:15 am Breakfast/Nature highlight
9:15 am Activity 1 (Swimming, boating, teams course, hiking, archery, etc.)
10:40 am Activity 2 (Swimming, boating, teams course, hiking, archery, etc.)
12:00 pm Lunch
1:00 pm Rest Hour
2:00 pm Activity 3 (Swimming, boating, teams course, hiking, archery, etc.)
3:45 pm Snack
4:00-5:45 Showers/Leadership Workshop (Shower schedule rotates by cabin)
6:00 pm Dinner
7:15-8:30 pm Evening activity- Arts (Dance, Drumming, Theater, Arts & Crafts, Creative Writing)
8:35 pm Camp closing circle
8:45 pm Brush teeth, Cabin closing circle
9:30 pm Lights out, Story time
COVID SAFETY PROTOCOLS
In order to mitigate the risk associated with the coronavirus, COVID, Camp Sojourner is implementing the following protocols:*
Full vaccination required of all campers and staff, including booster where applicable.
Rapid testing before campers get on the camp bus.
Masking on the bus to and from camp.
Unmasking indoors only in small pod/cabin groups, or spread out in the dining hall.
Large groups indoors will remain masked.
Campers and staff may be unmasked outdoors with people outside their pod as long as they keep 6 feet distance.
In case of anyone at camp showing symptoms, they will be tested and other people in their pod will remain masked until appropriate time to test them. If any camper or staff member tests positive for COVID, we will keep them quarantined from other campers and staff until they are able to be picked up by a family member or transported home by camp staff.
*We reserve the right to change protocols if the COVID situation changes between now and camp. We will announce any changes the week before camp.
We ask parents/guardians to observe the following protocols, in order to help us reduce risk of COVID transmission:
Make sure to have your child vaccinated before May 15 deadline. Submit vaccination records along with other health information by May 15.
Minimize unmasked contact indoors with people outside of your household for seven days before camp, in order to minimize risk of testing positive for COVID at the camper bus site or during camp. Any camper testing positive will not be able to attend camp and we may not be able to refund you all of your tuition.
Make sure to send 5-7 high quality masks to camp so that your child will have a clean mask to use as needed. N95/KN95/KN94 masks preferred. We will also have some extra masks, but helpful for campers to have masks they are comfortable with.
Keep on the lookout for symptoms of COVID. If you or anyone in your household (including children) have COVID symptoms the week before camp, quarantine them as much as possible and get them tested. Symptoms of COVID variants have shifted over time, so we will send an updated list of symptoms as we get closer to camp, as well any updated advisement on how to proceed with exposures and close contacts.
Think through who may be able to come get your child if she tests positive for COVID up at camp. We know that not all families have cars or can take time off. Is there someone in your extended family or friend who would be able to drive up to camp, approximately 3.5-4 hours from Philadelphia depending on traffic? You will be asked to complete this information on form during camp registration.